Advancing Global Health
Gilead recognizes that the development of innovative medicines for life-threatening diseases is only one aspect of improving public health. We also invest in programs that promote prevention, strengthen healthcare infrastructure, and provide education and financial support to the most vulnerable communities around the world.
By enabling access to medicines, challenging assumptions, fighting stigma and collaborating with partners worldwide, we work not simply to treat some of the world's most challenging public health threats – but to eliminate them.
---
Examining Liver Health Awareness and Attitudes in Asia Pacific
The first step to eradicating viral hepatitis as a public health threat by 2030 is to enhance liver health education. To understand existing gaps, we conducted the first-of-its-kind Asia Pacific Liver Index Study to assess the general public's knowledge, awareness, and attitudes around liver diseases in Asia.
Findings from the survey among 7500 respondents across 11 territories in Asia reaffirmed the need to formulate policies that close gaps in knowledge and further improve liver health and liver disease literacy.
Download the summarized key findings of the study
To find out more about liver health literacy in Hong Kong, Singapore and Thailand, please refer to the studies below. Gilead will continue to provide updates on the latest studies and publications in the region.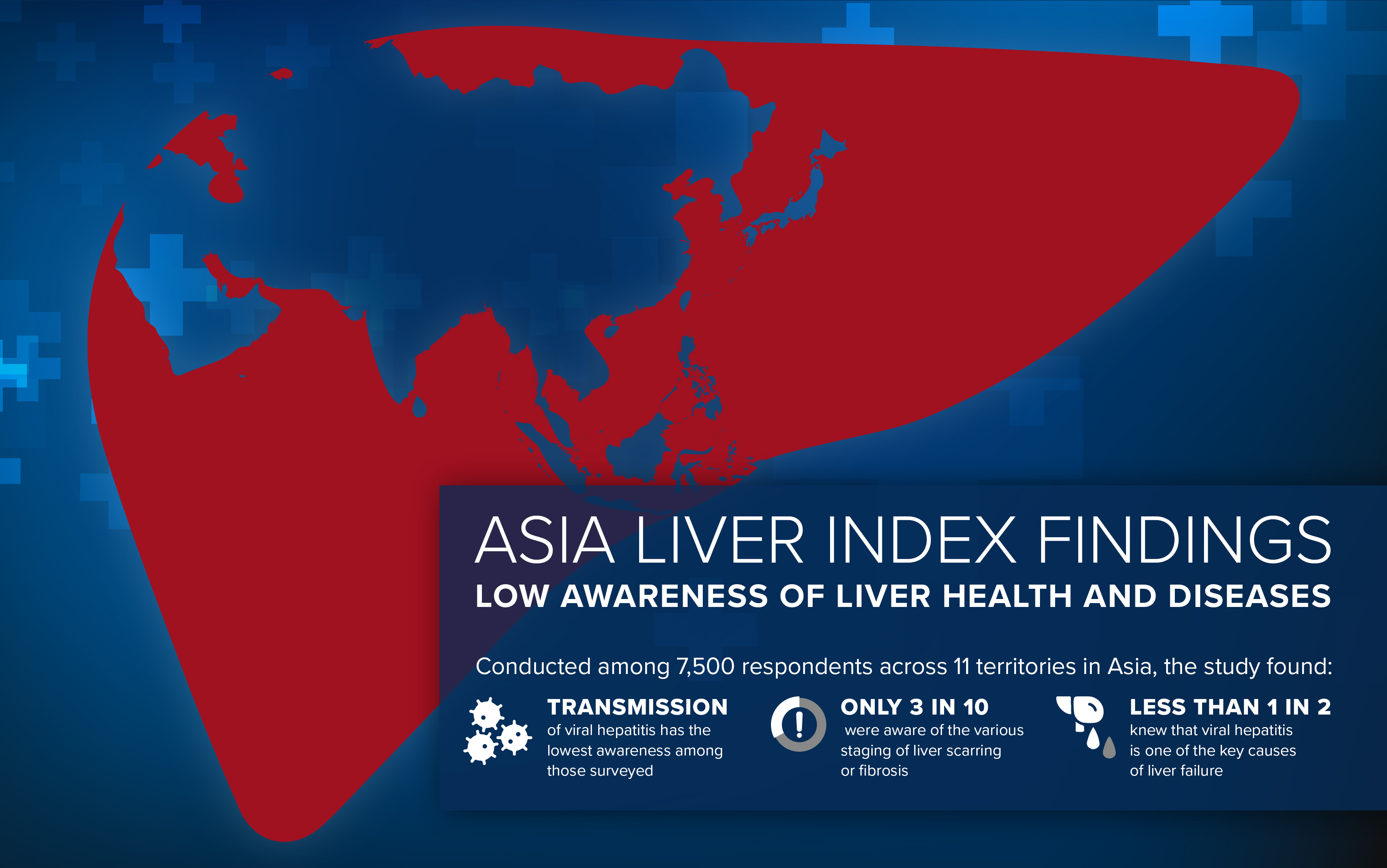 ---
Assessing the Impact of the COVID-19 Pandemic on HIV Care
In the face of the pandemic, we conducted a pulse survey in Asia Pacific to evaluate the impact of COVID-19 on the access and delivery of care in the HIV sector. The survey revealed the impact that the coronavirus had on the community- including clinicians, people living with HIV and the at-risk populations.
Critical gaps were identified, including access to HIV services as people halted or delayed screening, testing and the re-filling of medications. The findings highlight areas that can be strengthened, such as the acceleration of telehealth services to decentralize and reduce the burden on health systems, and critically prepare for potential public health emergencies in the future.
Gilead will continue to support the region to close the gaps in the delivery of care in the HIV sector.
Download the survey conducted in Taiwan