Corporate Giving
Gilead recognizes that communities often face challenges in accessing the best possible care, and we know that passion for scientific discovery and Gilead alone — cannot solve these challenges.
That is why, through our grants and donation programs, Gilead supports healthcare professionals, advocates and community-based organizations around the world that work tirelessly to improve people's lives day after day.
We stand together with organizations across our therapeutic areas of focus, partnering with them to advance the goals of our corporate giving mission: improving healthcare access, eliminating barriers faced by underserved populations, and advancing education for the local communities we serve.
---
Fostering Innovation in HIV: Asia Pacific Rainbow Grant
Launched in 2018, the Asia Pacific Rainbow Grant supports HIV-related projects that aim to improve the lives of those affected by HIV. By bolstering HIV care, education, and awareness, we hope to help underserved communities that experience obstacles to care and enable them to achieve the best quality of life possible.
As of 2021, we have granted more than US$4.5 million to support 112 projects from community-based organizations across 23 countries and territories in Asia Pacific. The grant empowers these organizations to break through barriers for their communities and for the greater good. We believe that by working together, we are creating possible, a world free of HIV.
Read more about the Asia Pacific Rainbow Grant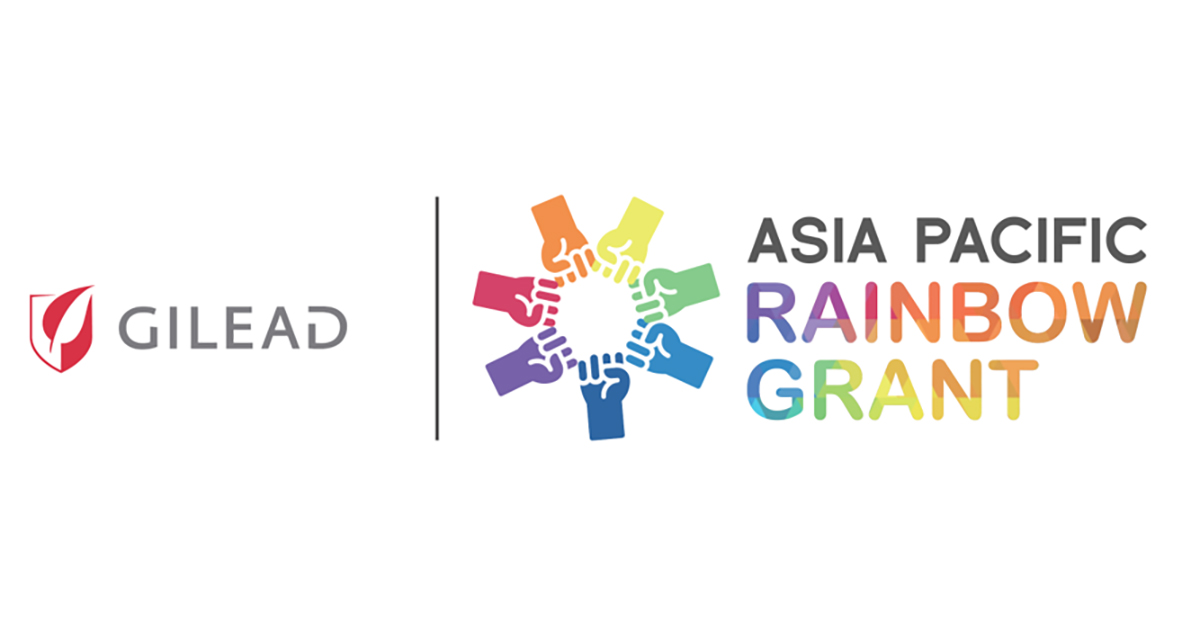 ---
Ending Hepatitis B: ALL4LIVER Asia Pacific Grant

Launched in 2021, the ALL4LIVER Asia Pacific Grant supports community-led projects that aim to strengthen health literacy on hepatitis B and liver health for people across the region. We engage and empower local communities to help realize the World Health Organization's goal of eliminating viral hepatitis as a public health threat by 2030.
More than US$1 million in grant funding has been provided to community-based organizations across 11 territories in Asia Pacific leading initiatives that enhance education on viral hepatitis, with a focus on hepatitis B.
---
Apply for a Grant in Asia
If you are interested to apply for Gilead's Asia Pacific Rainbow Grant or the ALL4LIVER Asia Pacific Grant, please register your interest below.
Grant applications will be re-opened in 2023. Funding requests must be submitted a minimum of 8 weeks prior to the start of the activity. The typical grant review timeline can be up to 12 weeks. Formal notifications of all funding decisions are sent in writing by email to the contact listed on the grant application.
To apply, please register as a new user or log in below with your existing credentials
---
Our COVID-19 Response: Creating Possible for Our Communities
In response to the COVID-19 outbreak, Gilead launched the first Asia-wide corporate social responsibility program "Creating Possible For Our Communities" in 2020 to support those who have been hardest hit by the pandemic. More than US$500,000 in funding and resource support were given to charities across Hong Kong, Singapore, South Korea and Taiwan.
In 2022, we continue to support vulnerable and unprivileged communities in Hong Kong impacted by COVID-19. Our donation of essential healthcare items to local organizations such as St. James' Settlement and The Gingko House LOVE PROJECT go towards helping the elderly get through tough times.